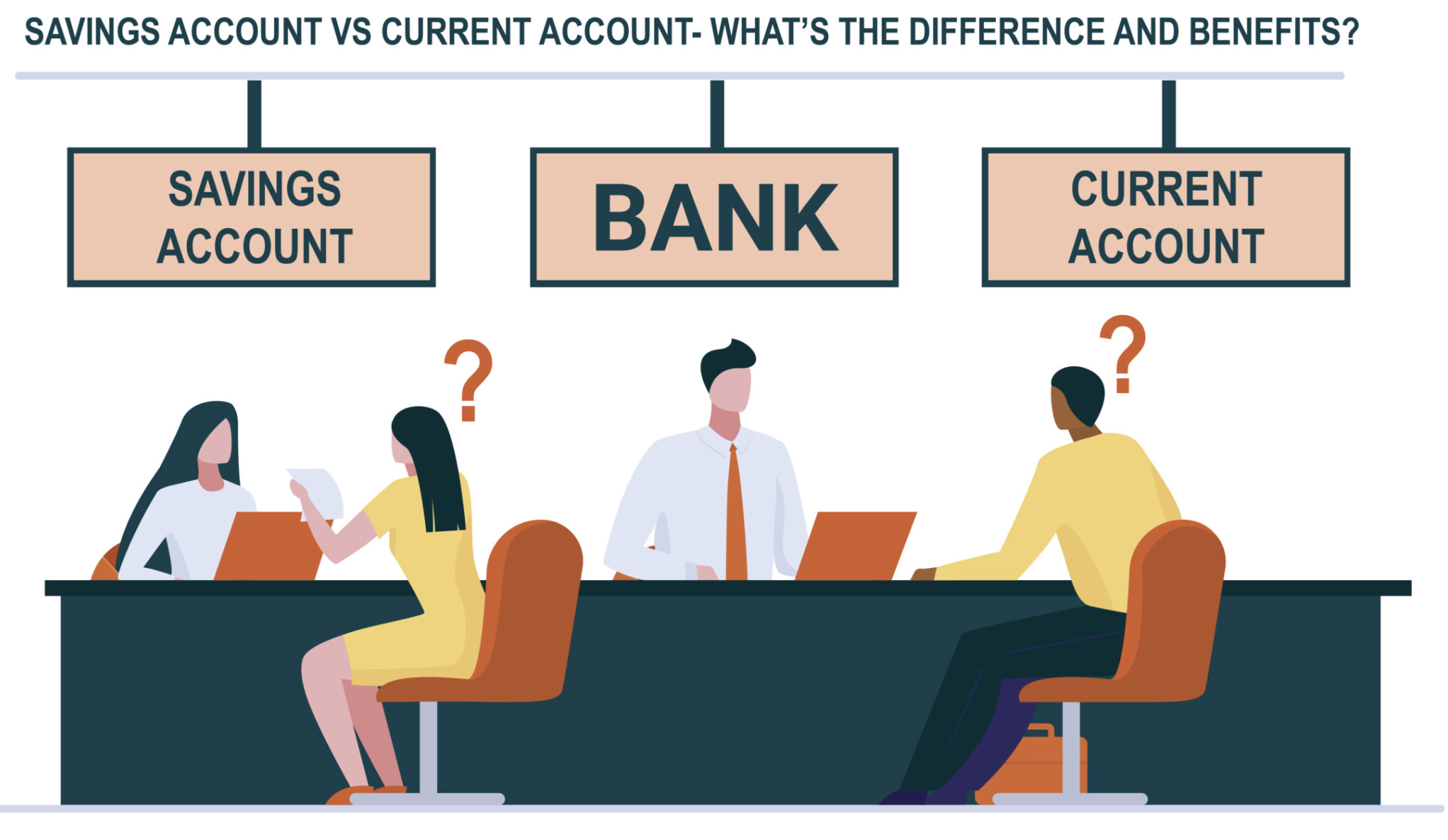 Difference Between Current Accounts and Savings Accounts: A Comprehensive Guide
Banks generally provide two types of accounts for fundamental banking services- savings accounts and current accounts. They each have a different purpose and so offer individuals differing features. This article can serve as a comprehensive guide to help you understand the difference between current and savings account. After understanding the difference between the two account types, you should pick the one that suits you best.
What Is a Savings Account?
Savings accounts are the most popular form of bank accounts in India. As the name applies, saving accounts help individuals save and earn interest. The balance left in the account accrues interest, resulting in money growth. However, the number of transactions individuals can make from a savings account is limited.
What Is a Current Account? 
what is current account? A current account does not possess many features that a savings account does. However, they offer various features that suit firms and companies. This is because a current account does not have any limit on the number of financial transactions allowed. For firms and companies who must engage in regular trades, a current account can be a suitable option. Another benefit of current accounts is their 'overdraft' feature. This facility also allows you to withdraw more money than is currently in the account. This feature offers businesses flexibility when it comes to cash management and can also help in fulfilling urgent cash requirements. 
Difference Between Savings and Current Account:
CONCLUSION
Savings accounts are tailored for individuals who wish to save funds. Current accounts are oriented towards businesses and entrepreneurs who must make regular transactions. The difference between current and savings accounts is derived from these different audiences. Individuals who wish to save funds can generate interest rates from their savings account. 
However, they can only make 3-5 cost-free transactions in a month. Businesses do not earn any interest rate from their current account, but they can make unlimited transactions. The minimum balance for a savings account is much lower than a current account's. Now that you know what is a savings account and what is the current account, choose the one according to your requirements.