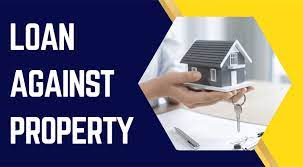 How to Get a Loan Against Property?
How to Get a Loan Against Property and the Maximum Amount Available?
An asset that can be utilised in an emergency is real estate. You may apply for a loan using your privately owned home or commercial property. The loan is provided by the lender based on the value of the collateral property and your income in order to repay the borrowed funds.
A fully finished residential or commercial property can be used as collateral to get a loan. Depending on the property and your eligibility, lenders can provide the loan. You can secure loans up to 70% of the total market value of the residential property. For commercial property, you can get loans up to 60% of the property's market value.
Using your property as security or collateral, you can apply for a secured personal loan through the Loan Against Property (LAP) scheme. The loan against property interest rate is competitive as these loans come under the secured loans category. 
Factor Affecting the Interest Rate on a Loan Against Property
Loan Payback Period – The lending institution's interest rate is based on the loan repayment period. Higher interest rates are charged when the repayment period is shorter.

Credit Score: To qualify for a loan against property with reduced interest rates, you must have a good cibil score of at least 700.

Property type: The lender's interest rate is based on the type of property and its market value.

Profile of the applicant: The lending institution's interest rate is also based on the applicant's age, profession, and income, among other factors.
Eligibility criteria for Loan Against Property
Documents Required 
– KYC Documents 
– Last two years' Income Tax Return Returns
– Form 16
– Last six months' bank statements and salary slips
– Audited financial sheet
– Documentation related to the property offered as collateral
Features and Benefits of Loan Against Property
Wrapping it Up
Always compare lenders' interest rates to see which offers the lowest rate and best meets your needs. Before taking out the loan, verify the processing cost, pre-payment penalties, and other fees. And lastly, carefully discuss and analyse your options before you sign the loan document.