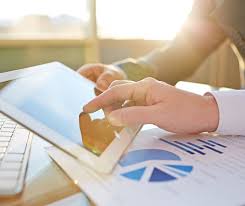 Steps on How to Learn Data Analysis?
A meticulously crafted data analysis map is a valuable tool to help you begin your journey, whether you are a beginner in data analysis or looking to improve your skills. A data analysis roadmap is a carefully curated series of procedural guides that explain the fundamental stages of data analysis. You can be assured that by following a data analytics roadmap, you will take the necessary measures and avoid the accidental omissions of important elements. 
This blog will help you learn about a data analytics career as quickly as possible. You can start your journey into the exciting data analysis world using our resource list. Before diving into the details, let's take a moment to define data analysis. 
Data analysis is an integrated method for inspecting, cleaning, transforming, and modeling data to find useful information, make conclusions, and support decision-making. Data analysis involves various techniques and strategies to interpret data in unstructured and structured formats. 
Data analysis is more than a process. It's an instrument that helps organizations make better decisions, predict trends, and increase operational efficiency. Data analysis is the foundation of strategic planning for businesses, governments, and other organizations. 
How to Learn Data Analysis? 
Start your data analytics journey at your own pace by following these simple steps: 
1. Learn the Fundamentals 
You must first understand how the data analysis field works. To build a successful career in data analysis, you must be familiar with the necessary skills, tools, and other requirements. You can decide early if this is your desired career and what you must do to succeed. 
A solid computer programming, math, or statistics foundation is also an asset for many data analytics positions. Although you don't require a degree, gaining one can enhance your resume and increase your knowledge. You can also enroll in self-study data analytics courses, coding boot camps, and  data analyst certification programs to improve your knowledge and experience. 
2. Commit to the Process with a Structured Course 
Choose a data analytics course or program that suits your budget and schedule and provides the following: 
Mentorship is a way to give feedback and guidance.  

Curriculum that is practical, hands-on, and includes exercises and projects for building your portfolio and skills.  

Job guarantee and career coaching to help you find employment. 
3. Learn a Programming Language 
Data analysts use programming languages like Python/R Programming, SQL, and other similar languages daily. Make sure that you understand the fundamentals of these programming languages. A data analyst also identifies trends to make better business decisions. You should be familiar with the data visualization libraries for these languages. 
Identify your soft skills, such as research, problem-solving, and presentation skills. Find opportunities to improve these skills within your current position, for example, by tackling a business problem or running a small project. Attending meetups and joining online communities relating to data analytics are some of the additional opportunities you can explore. 
5. Brush your Math Skills 
We suggest you improve your math skills before looking for courses on data analytics. Revise topics like calculus, differential algebra, linear algebra, and probability. 
6. Create a Portfolio of Personal Projects 
To build a solid career in data analytics, you must create a portfolio of successful projects demonstrating expertise. Even though you might have had a few clients after learning the basics of web design, your resume will be more valuable if you can show off your best projects. Employers want to know that you can contribute to their organization and add value. You should, therefore, spend some time curating an online portfolio that shows your ability to: 
Collect raw data

 

Prepare raw data for cleaning

 
Join local meetups data analytics groups on LinkedIn and connect with data analysts. Use your student community and online student groups to gain support from peers. Joining a network can help you find mentors, learn new skills, and improve your career prospects. 
Many tools, such as Tableau, Power BI, and others, are available for visualizing data. These tools will help you stand out from other candidates when applying for jobs as a data analyst since they are becoming increasingly popular. 
9. Work on Real-World Projects 
Data analytics courses cannot give you experience in how data analysts use data to make decisions. This skill can only be gained by working on real-world projects. 
Data analysis can be a powerful tool for businesses of any size to improve their operations and help them make better decisions. A data analytics roadmap will help you to ensure you're taking the right steps and not missing any important information.